5 Ways to Give the Gift of Vision This Holiday Season
There are many ways to give the gift of vision this holiday season, but let's face it – you're busy! Who has time to find the perfect gift? You do! With the help of Vision Health Institute and the ideas listed below, you'll receive high praises in gift-giving this year.
Some people are hard to shop for! Not only that, but limited budgets mean our gifts really need to be of value. That is why a gift of vision is a perfect present to give anyone on your list.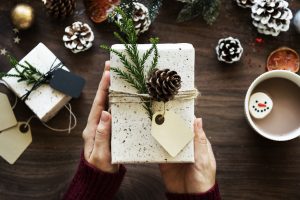 Here are 5 ways to give the gift of vision this holiday season: