2024 Healthy Blue update
EyeCare Associates, LLC would like to inform you concerning upcoming changes in our insurance network.
Nebraska Medicaid contracts with several insurance providers, allowing individuals to choose which insurance provider they would like to receive their Medicaid services through on an annual basis.
As a provider, EyeCare Associates, LLC also has a choice concerning our participation with the insurance providers of Nebraska Medicaid.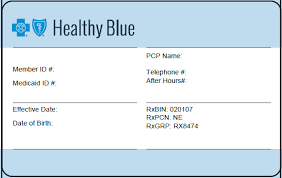 As of January 2024, Healthy Blue will be joining with March Vision, replacing their contract with Avesis Vision.  Unfortunately, we will not be participating providers for March Vision.  We will continue to be providers of Envolve Vision through Heritage Health.
EyeCare Associates, LLC is committed to continue to provide excellent care to all of our patients.  If you have any questions/concerns or would like to inquire about alternative payment plans, including Care Credit, please contact our office.
Sincerely,
Richard L. Kant, O.D.
Amy L. Kadavy, O.D.
Faith A. Schneider, O.D.
Karli J. Schoch, O.D.